MidWest SAS Users Group 2010 Conference
Hilton Milwaukee City Center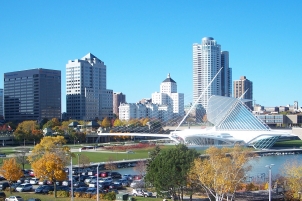 Photo courtesy
Greater Milwaukee Convention & Visitors Bureau
MWSUG 2010 Proceedings
The MWSUG 2010 proceedings are now available!
MWSUG 2010 Abstracts & Presentation Schedule Are Available
The MWSUG 2010 program is comprised of 12 diverse sections with SAS and JMP content from almost 90 SAS experts. Check out the abstracts and detailed schedule for this year's conference to preview the comprehensive and practical SAS education you'll receive at MWSUG 2010.